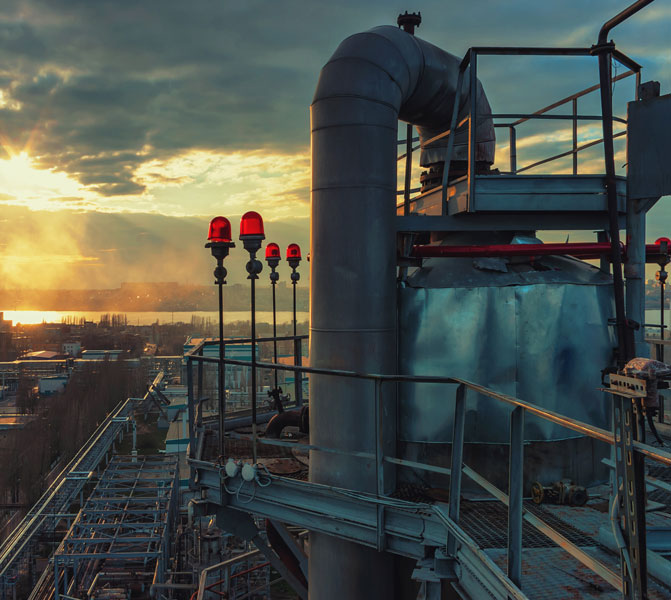 Company Overview
Risansi Industries Ltd. headquartered in Kanpur, India, develops, manufactures and globally markets progressive cavity pumps, magma- massecuitte pumps and online blinds/spectacle blinds for delivering low to highly-viscous, aggressive and abrasive media in various industries like Dairy, Food, Beverages, Sewage, Industrial Effluents, Chemicals, Petrochemicals, Acids, Paper, Sugar, Distillery, Refinery, shipping etc. We have been offering optimum economical solutions based on low life-cycle costs to our customers for more than 42 years.
With a dense network of subsidiaries, branch offices and agencies, we are currently being represented successfully in more than 15 countries. Continual improvements of our products based on customer feedback is our policy.
Vision & Philosophy
Vision

To be known as a customer-oriented, professional and technologically advanced global leader in pumping industry.

MISSION

To partner actively with our customers to provide innovative, cost-effective, quality-focused and sustainable pumping solutions to help them reduce costs, minimize risks and increase productivity.

CORPORATE PHILOSOPHY

As a technically focused organization, continual improvement is at our core. We are constantly working to innovate our process and products for our customers across the globe.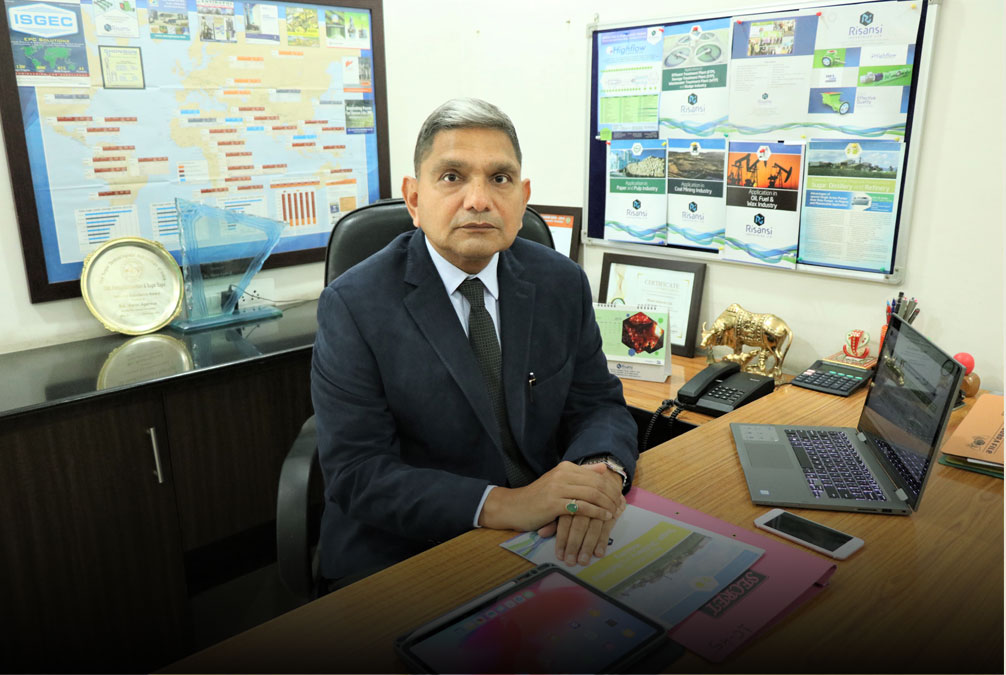 Mr. Vipul Agarwal
Founder Risansi Industries Ltd. Formerly known as Pumps India Highflow Brand
About the
Managing Director
Mr. Vipul Agarwal founded the company in 1979 after graduating as a Metallurgical Engineer from Indian Institute of Technology, Kanpur. He was the first to introduce 'progressive cavity pumps" in the sugar industry in India and we command 90. of screw pumps business in domestic sugar market as on date. With a technological bent of mind and 200 years of family history as industrialists in various sectors such as manufacturing of ice, textile, flour and cold chain business, Mr. Agarwal founded "Pumps India". His strong belief in continual research and development and in-house manufacturing to maintain premium quality of products has led to the growth of the company, satisfied list of clients and engaged employees.
Mr. Agarwal promotes technological innovation, integrity and cost effectiveness. With his vision, the home grown company now runs as a promising professional organization. M. Agarwal also heads the Research & Development (R&D) department of Risansi with a team of professionals working continuously on improving the quality and life of our products. Based on newer technologies and client feedback, we work on continual improvement in the life of the pump.
Infrastructure
CNC-ACE

VMC-Makino

Power Generation

Casting

Welding

Assembly

Rubber

Forging

Plating

Heat Treatment

Packaging
QUALITY CONTROL
Risansi has a futuristic approach towards quality. We are an ISO 9001, ISO 14001 and ISO 45001 certified organization and comply with numerous national/international quality standards. . With continuous investment in latest CNC machinery, infrastructure, testing facilities, precision measuring instruments and a dedicated team of engineers for quality assurance, Risansi is dedicated to manufacture and supply the best quality positive displacement pumps.
Our Accreditations