Sugar, Distillery & Refinery
Risansi has been a pioneer in introducing Progressive Cavity type single screw pumps in the Sugar & Distillery Industry worldwide and carries more than 42 years experience in Sugar, Distillery & Refinery Industry.
Our first screw pump in an Indian Sugar mill was installed in 1979. We understand sugar processing better than any other pump company and over the last three decades we have catered to approximately 650 sugar mills across 15 countries and successfully supplied our screw and Rota type pumps in more than 90 sugar, distillery, cogen and refinery Projects.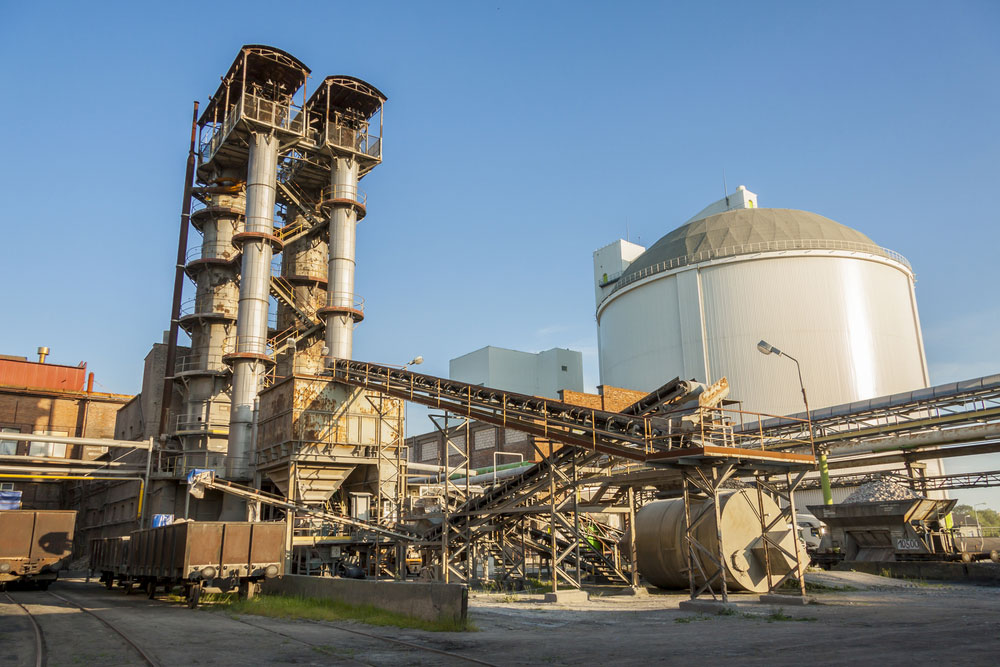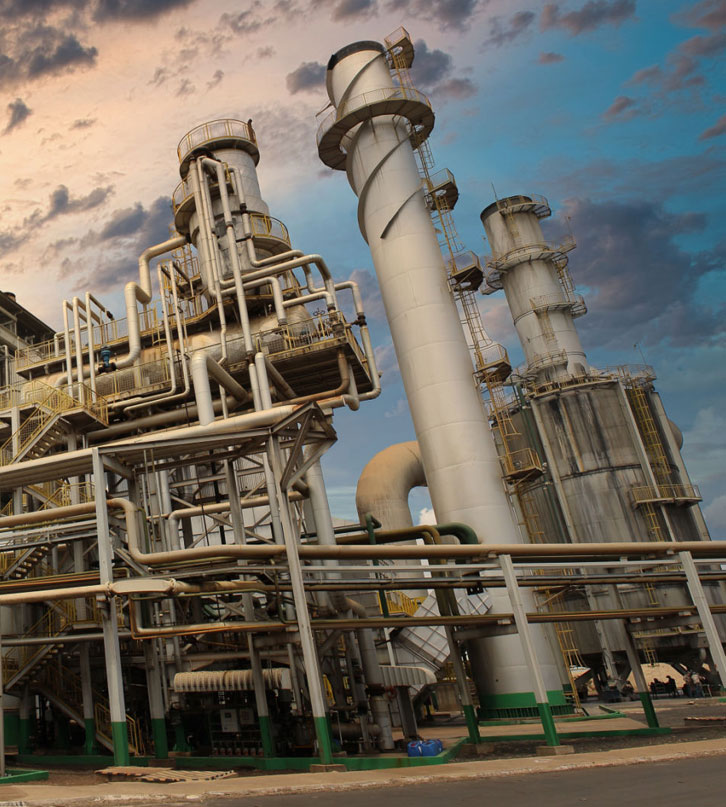 Advantages of using Risansi High flow pumps in Sugar & Distillery Industry
Our screw pumps can handle all types of viscous media including abrasive slurries.
Simply constructed and easy to dismantle and assemble.
Low downtime losses.
Low power consumptions and operating costs.
Available with various seals and drive system combinations.
Online stator maintenance can be done in 2 minutes.
Eccentric joint can be replaced in 5-7 minutes.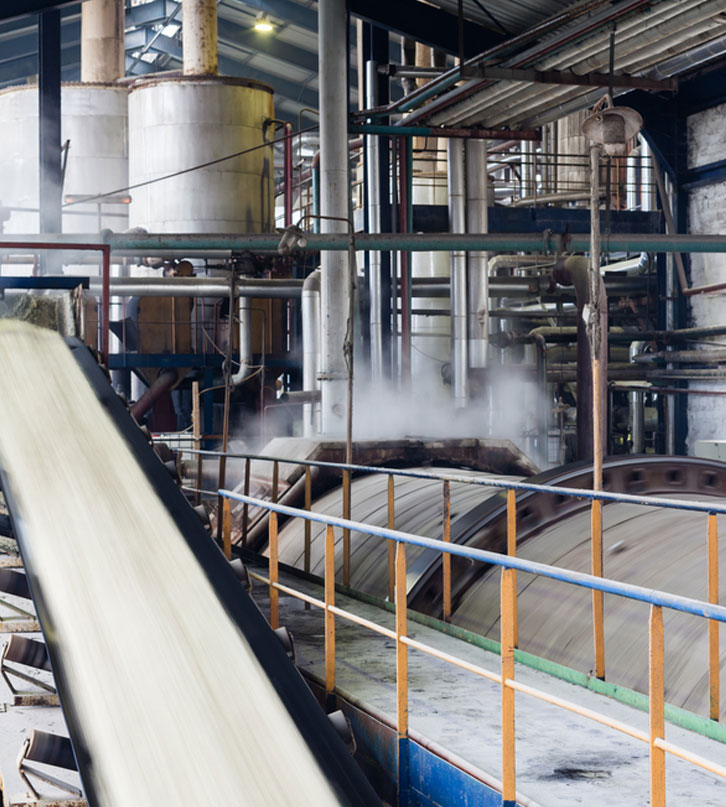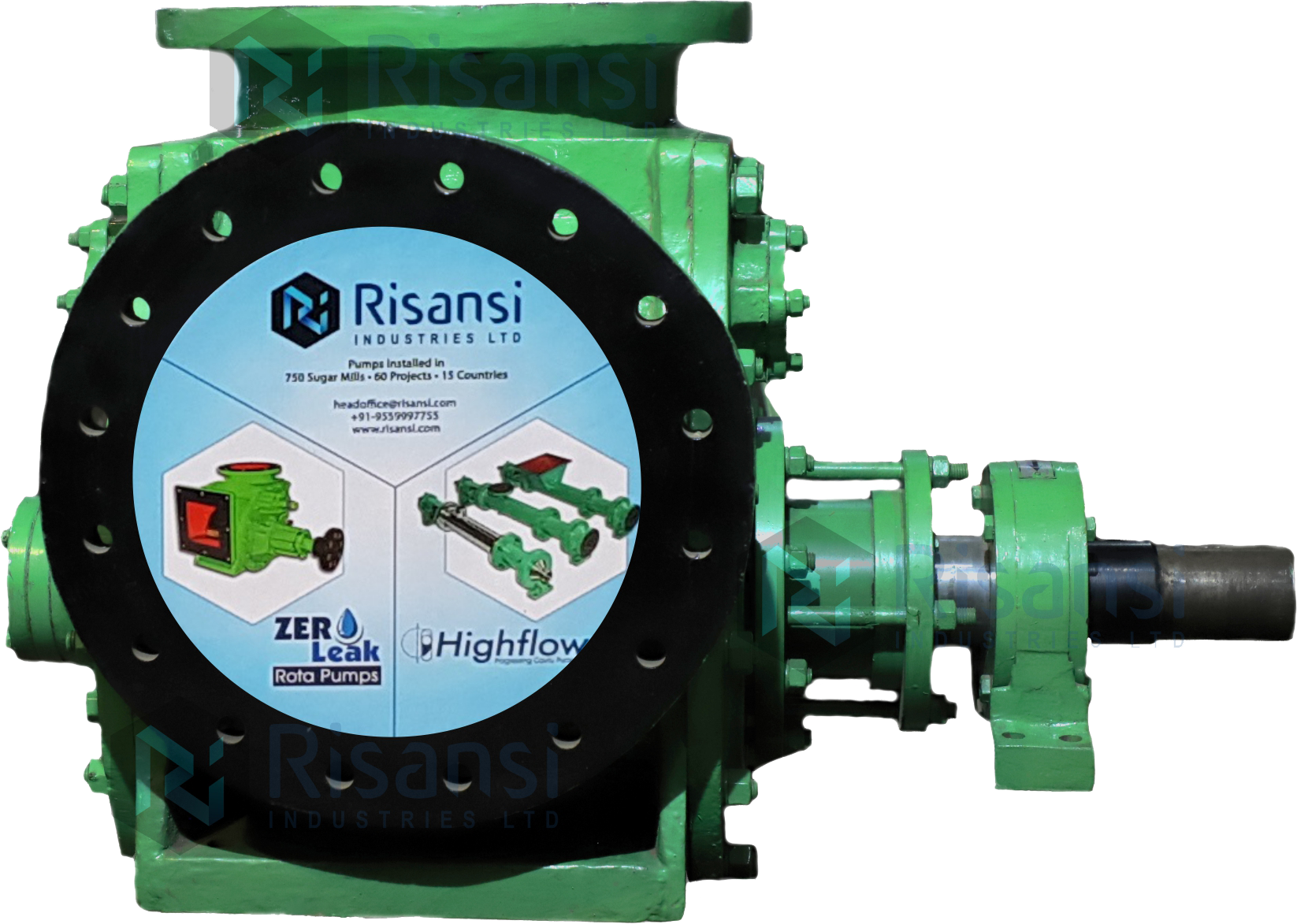 Advantages of using Risansi Zero Leak Rota Pumps in Sugar Industry
The standard Risansi Rota pumps are excellent for handling Magma/Massecuitte in sugar industry.
Leak proof- Standard mechanical seal with hardened Tc vs Tc faces/metallic faces providing zero leakage.
Advanced metallurgy having manganese/Bronze bush for reduced wear & tear.
Robust design- Heavy duty body
It can also handle other highly viscous fluids with solids in suspension.
applications
Chemical Dosing

Dewatered sludge transfer

Drainage and Transfer duties etc

Effluent treatment

Flocculants dosing

Lagoon evacuation

Lime Sucrate

Long distance molasses transfer up to 5 kms

Phosphoric acid dosing

Scum for liquor purification

Slop transfer pumps for incinerator boilers

Spent wash transfer

Syrup, Grain, Massecuitte, Magma, Molasses

Trolley mounted pumps for pit evacuation