ROTA PUMPS
Risansi's magma-massecuitte pumps also known as "Zero Leak Rota Pumps" are excellent for handling magma/massecuitte in sugar industry.
These pumps are also capable of giving positive displacement to many other highly viscous liquids. Risansi s Rota pumps are especially designed to handle highly viscous abrasive sugar products with high brix containing sugar crystals like A Massecuitte, B Massecuitte, C Massecuitte, A/B/C Magma and seed applications.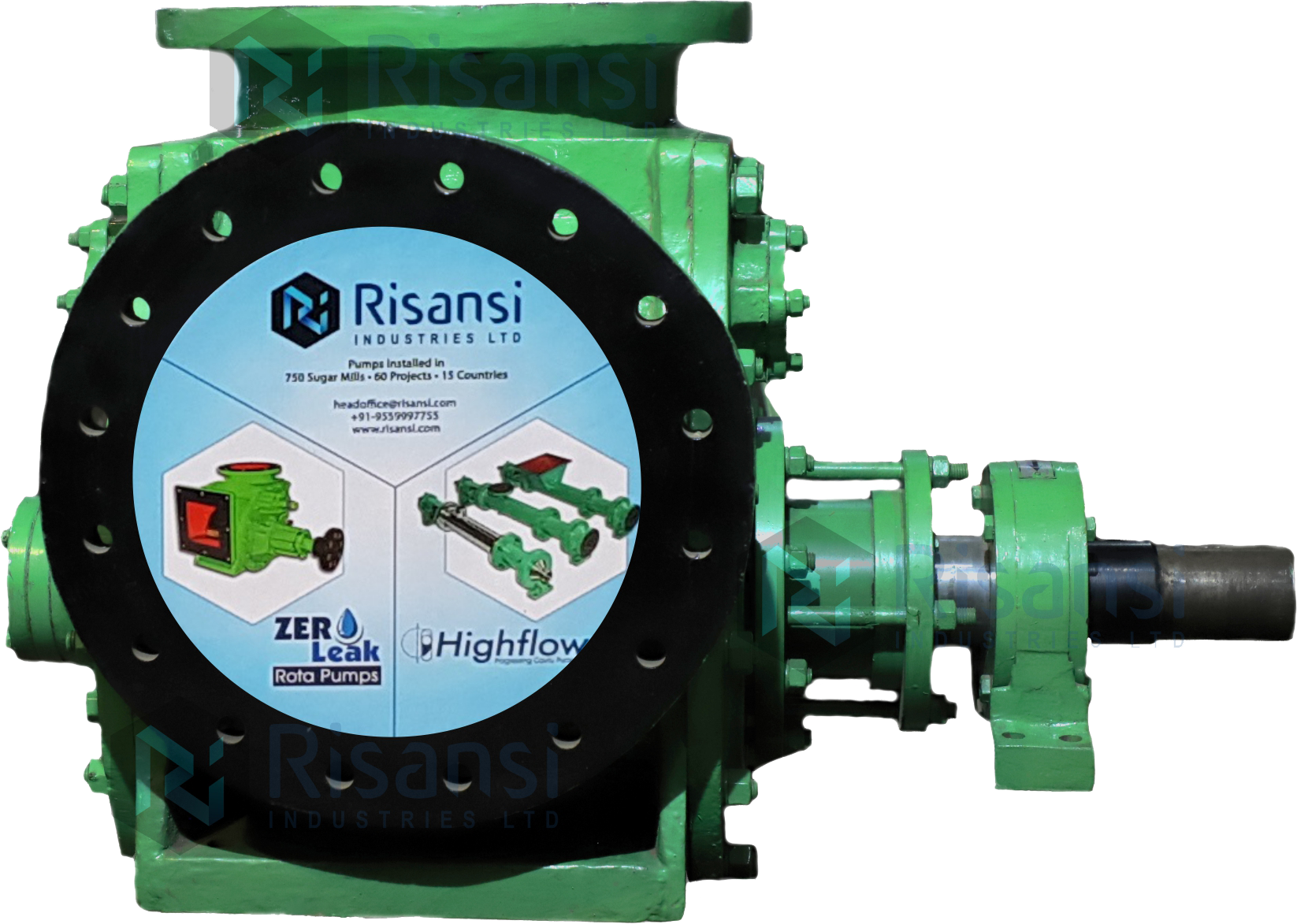 Working principle of Rota Pumps
The "PRO" type ROTA pump employs elliptical rotor, rotating at a very low speed in a circular casing. A swinging flap, with both ends mounted on bush rests on the rotor. The flap scrapes off the rotor and it does not allow the liquid from discharge into the suction. Thus, achieving a positive displacement of the liquid.
FEATURES
Robust design

Leak-proof
Low inventory cost

Reliable