Progressive Cavity Pumps
Progressive cavity pumps also known as positive displacement pumps or screw pumps, are used to pump heavy, abrasive and low to high viscous fluids like molasses, magma, syrup, Spentwash, potato pulp, cement slurry, mine water, effluent treated waste etc. These are heavy duty pumps working on the principle of Rotary positive displacement system.

Progressive Cavity Pumping Principle
The pumping element comprises of a precision machined single external helix metallic rotor, and a double internal helix elastomer stator. Due to the special profile of the rotor and stator set, a sealing line is formed along the axis of the rotor which is maintained at both static and dynamic conditions.
As the rotor turns within the stator, these cavities progress from the suction to the discharge end of the pump carrying the fluid.
Risansi Manufactures and Supplies Following Types of Progressive Cavity Pumps
Single screw pumps

We are one of the leading manufacturers and exporters of single screw type progressive cavity pumps. The main component in this pumps is a metal single-threaded rotor which rotates around its principal axis and around the axis of the stator section producing cavities at reduced pressures which move axially from inlet to outlet conveying the fluid at fixed flow rate proportional to the rotational speed.

Capacity- Up to 250m3/hr Head/Pressure- Up to 24 Kg/cm2 Percentage of solids handled- up to 60%

Auger type screw pump

These pumps are used for transfer of high viscosity, non-homogenous and paste based products like magma, municipal solid waste, shredded food waste etc. Various hopper sizes are available with us. These pumps can give you good pumping performance even with abrasive & fibrous materials in one media.

Capacity- Up to 250m3/hr Head/Pressure- Up to 24 Kg/cm2 Percentage of solids handled- up to 60%

Trolley mounted screw pump

The trolley mounted pump is a perfect skid designed by Risansi. It can perform with any kind of fluid, high or low viscosity media. The trolley mounted pumps are designed for hassle free movement. These pumps can be easily moved from one place to another and most suitable for Sugar, Distillery & Refinery, Food & Beverages, Pharmaceutical & Cosmetics, Food pulp & pastes, paper & cellulose & Dairy industry etc.

Capacity- Up to 250m3/hr Head/Pressure- Up to 24 Kg/cm2 Percentage of solids handled- up to 60%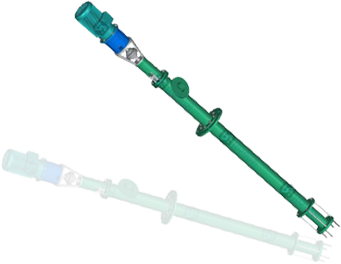 Vertical progressive cavity pump
The vertical screw pump works for installations with negative suction and lifting material from pits. It can be vertically installed where horizontal installation is not possible. It has a special skid design for easy lifting of molasses from pits and many other applications. It can also be used for easy lifting of effluent treated sludge from pits, Spentwash from lagoons and transfer of bioslurry from pits for transfer to fermentation tanks. These pumps are clos-coupled and directly driven by vertically mounted geared motor. We also offer floating progressive cavity type vertical screw pumps which are especially designed for floating platforms like sludge removal from pits.
Capacity- Up to 250m3/hr Head/Pressure- Up to 12 Kg/cm2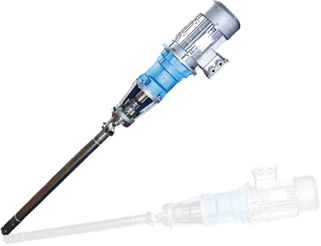 Barrel pump
Barrel pumps are also known as drum pumps which are used to empty barrels, tanks and drums. These are motor operated container pumps and especially designed to provide fast and secure transfer of fluids mostly used in chemical, power, food, textile, pharma, medical and heavy engineering sectors. Risansi barrel pumps are self-priming, suitable for strong solvents and acids, available in stainless steel body and can be used for continuous duty conditions. They can be mounted on large tanks and can transfer corrosive media, salt water, diesel oil etc. to storage tanks or treatment systems.
Capacity- Up to 1500 ltrs/hr Head/Pressure- Upto 12 kg/cm2
FEATURES
Open & Closed positions readily visible

Spreading of pipe is not required

Seal protected from accidental mechanical damage

Seal protected from exposure to sun
Simple one man operation

Minimal maintenance

Positive shutoff of liquids, slurries and gases

Available in flanged/butt-welded connections
Performance
High volumetric and mechanical efficiencies
Efficient and economical fluid transfer
Low power consumption and operating costs
Handles all types of media
Abrasive slurries
Fluids with solids in suspension
High suction lift
Can pump from vaccum chambers
Simple Construction
Fluids with entrapped gas
Low and high viscosity (1 to 100,000 cps)
Easy to dismantle and assemble
No special tools required